How Much Does Teeth Whitening Cost in Vilonia, AR?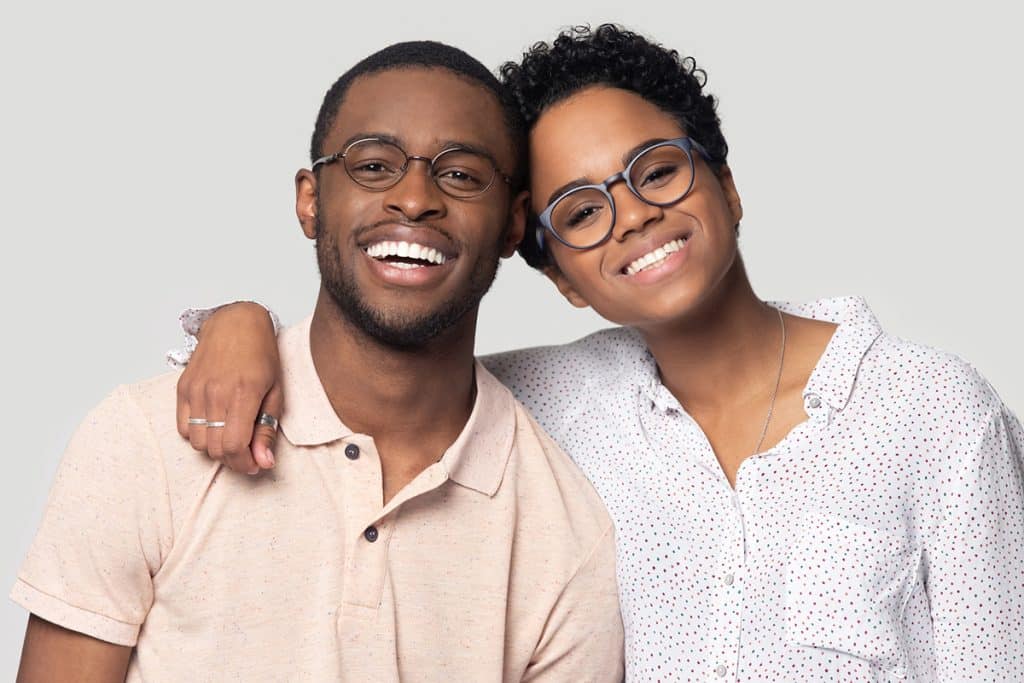 Have you noticed your teeth looking a bit yellow or discolored lately? You may see it when you look in the mirror or when you see a picture of yourself with others and you notice that everyone's smile is whiter than yours. 
Gradual discoloration of the teeth is normal, but there is something you can do about it. There are a variety of ways to whiten teeth, but professional whitening treatment has proven to be the most effective. Whitening toothpaste or bleaching strips may get your teeth a few shades whiter. But for dramatic results you can really see, professional treatment is best. 
If you're considering professional teeth whitening, you may have some questions such as how much it costs and how long it lasts. Learn how much teeth whitening costs in Vilonia, Arkansas and more about the treatment. 
Average Cost of Professional Teeth Whitening
The cost of professional teeth whitening may vary, but on average you can expect to pay anywhere from $100-$150 for at-home whitening kits provided by your dentist and $150-$200 for in-office whitening treatment. At-home whitening typically includes a custom made tray that fits your teeth for applying whitening treatment. In-office whitening is typically a one time treatment applied by your dentist in their office. 
Factors That Affect the Cost
The cost of whitening treatment varies based on a variety of factors: 
Type of treatment.

In-office whitening typically costs more than at-home whitening kits because your dentist takes the time to apply and activate the bleaching agent. At-home whitening is done on your own time so it typically costs less. 
Your dentist's pricing.

Dental practices vary in pricing when it comes to teeth whitening treatment. One dentist may charge more than another based on the market cost of the treatment and the time it takes to apply or to create custom trays. 
Brand of whitening treatment.

There are a few different brands of professional grade whitening treatments and they vary in cost. The brand your dentist offers will affect the cost of the treatment. 
Geographic location.

As you know, cost of living varies from place to place and affects the cost of most things, including cosmetic dentistry procedures. You may find higher prices for teeth whitening in cities and densely populated areas than in rural areas and small towns. 
Is Professional Teeth Whitening Worth It? 
Whether or not professional teeth whitening treatment is worth the cost is a decision only you can make. But there are some things to consider: 
Effectiveness.

If you want the most effective teeth whitening treatment, professional whitening is worth it. You'll get noticeably whiter teeth in just one in-office treatment or in a few weeks of at-home treatments. Cheaper store-bought whitening products may whiten your teeth slightly, but the results won't be as dramatic. 
How long the results last.

Professional whitening treatment lasts longer than store-bought products as well. In-office treatment can last anywhere from 1-3 years and at-home professional grade treatment can last an average of 6-8 months. Store-bought products may only last 2-4 months at the most, meaning you'll need to purchase more and repeat the process more frequently. This can add up to the cost of professional treatment quickly, but with more work on your part and inferior results. 
Condition of your teeth.

Whitening treatments work best on teeth that are healthy and look healthy. Applying whitening to teeth that need restorative or cosmetic procedures is not recommended. Restorative procedures, such as cavity fillings, should be done first before cosmetic procedures. If your teeth are crooked, uneven, chipped, or otherwise damaged, whitening treatment may not be able to give you the smile you desire. Veneers may be a better option to conceal cosmetic imperfections in your teeth. 
Lane Family Dentistry Provides Teeth Whitening Treatment 
If you want a whiter smile, Lane Family Dentistry provides professional teeth whitening treatment. For best results we recommend our in-office whitening treatment. With just one application you can have dramatically whiter teeth to enhance your natural smile. 
To learn more, call 501-796-3903 or contact us today to schedule an appointment.
Recent Posts
Contact Us
Lane Family Dentistry
17 Eagle Park Dr
Vilonia, AR 72173
Monday | 8am - 5pm
Tuesday | 8am - 5pm
Wednesday | 8am - 5pm
Thursday | 8am - 5pm
Friday | Closed
Saturday | Closed
Sunday | Closed