Lane Family Dentistry
17 Eagle Park Dr
Vilonia, AR 72173
Visiting the dentist should never feel like a challenge or a struggle. If it does, then perhaps it is time for a change. Dr. Lane and his entire dental team strive to provide a comfortable and relaxed atmosphere from the moment you walk through our doors. As long-time members of the community, we welcome you not only as patients but also as family.
Speaking of family, we treat the dental needs of all individuals, regardless of age. What does that mean for you? Having one dentist for everyone in your family not only builds a solid relationship and foundation for lifelong oral health but also makes scheduling appointments a lot more convenient for those with busy schedules. If you haven't already scheduled your appointment, please give us a call today or click the button below.
Why Choose
Lane Family Dentistry
When it comes to dental care for your family, you need a dentist that can offer you innovative solutions and the most advanced techniques. That's what you will find here at Lane Family Dentistry. We take an individualized approach to your treatment, focusing on both the functionality and the aesthetics of your teeth. Our skilled team has pledged a commitment to providing you with the highest quality of care in a warm, easy-going environment. 
Attention to

patient comfort

State-of-the-art

technology

A trustworthy,

professional dental team
Wherever you are on your journey to a beautiful smile, we look forward to welcoming you - and your family - at our office.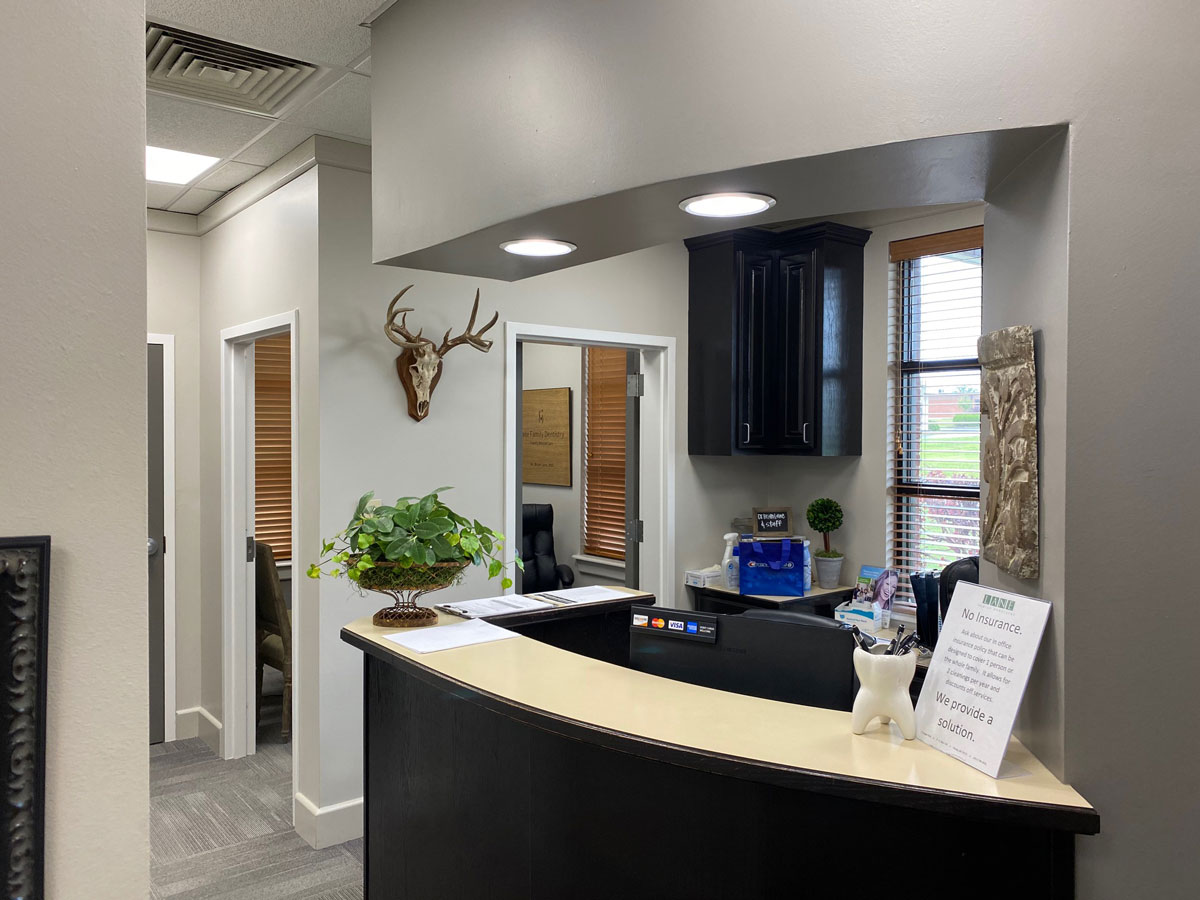 Our
Services
Our service is at the core of everything we do. Our team works together to provide a warm, comfortable, and relaxing environment.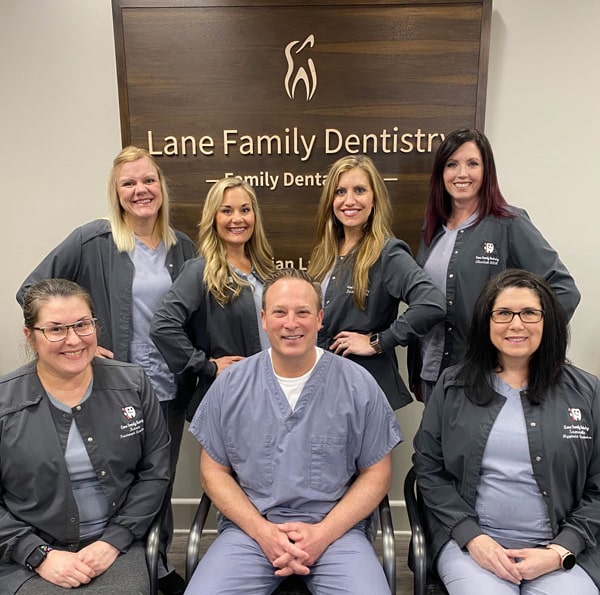 Patient
Information
Dr. Brian Lane has been treating patients in Vilonia for over 19 years. With advanced training in implants, sleep apnea, botox and dermal fillers, orthodontic, cosmetic dentistry, and pediatric dentistry, we offer a broad range of services at our office. 
We always want our patients to feel informed and confident they are getting the best treatment possible. Please click on a button below to learn more about our practice and your dental health.
Lane Family Dentistry is amazing!  They always get you in to be seen in a timely manner! I called and was in less than 20 minutes later! Love this dentist office!

Shelley Dean

Dr. Lane and his crew are the best! Very friendly and great with every procedure I've had done. I really appreciate having a wonderful dentist in Vilonia! 

Patient Name

Dr. Lane is a great dentist!  Lane Family Dentistry is always quick to help whenever I have a need.  Very professional team of individuals! 

Ronnie Simmons

My family and I have been going here for years and we are ALWAYS treated with warm smiles and kindness. I'd give this place more than 5 stars if I could. It truly is the best dentist I've ever been to!

Travel Lover

Consummate Professionals!! They put you at ease and are kind and courteous! Dr. Lane and his staff were attentive and thorough and genuine in their care!  Thankful to have changed to Lane Family Dentistry.

Kevin Taylor
See More Patient Reviews
Lane Family Dentistry
17 Eagle Park Dr
Vilonia, AR 72173
We welcome patients from Vilonia, El Paso, Mount Vernon, East Conway and the surrounding Faulkner County area.
More About
Lane Family Dentistry
About Our
Dental Services
One of the best things about Lane Family Dentistry is that we offer a comprehensive list of dental services so that we may handle all your dental needs. These include:
General Dentistry – Our general dentistry services involve routine care, such as cleanings and oral examinations. It leads to the diagnosis and treatment of all types of dental concerns.
Family Dentistry – We can address oral health needs at every stage of life.  And, as we said, having one dentist for the whole family is convenient. 
Cosmetic Dentistry – If you have always wanted to have a beautiful smile that shines bright white, then we've got every tool to make it happen. Whitening treatments, veneers, bonding, crowns, dental implants, bridges, and more are all part of the cosmetic services we offer. 
Pediatric Dentistry – This dental specialty comes with additional training that allows us to address the needs specifically related to the younger population. 
Dental Implants – Dental implants can replace a missing tooth - or teeth - with a natural-looking alternative. Plus, they can be used to support bridges and dentures, too. 
Restorative Dentistry – Broken teeth, decaying teeth, missing teeth - they can be restored into beautiful teeth you can be proud of. These services include composite fillings, crowns, inlays and onlays, dental bridges, and more. 
Teeth Whitening – We offer both in-office and at-home teeth whitening treatments. In as little as one office visit you can have a completely transformed smile.
Smart Moves Clear Aligners – Have you been told you need braces? Are your teeth crooked or is your bite unaligned? For a discreet, stain-resistant solution to crooked teeth, we offer Smart Moves Clear Aligners. They have been proven to be just as effective as traditional metal braces. 
Emergency Care – Unfortunately, dental needs are not always planned. Sometimes you need to seek treatment right away - even after hours. Severe pain, bleeding, exposed roots, excessive swelling, and more are all considered emergencies that should be treated immediately. If you are dealing with any of these issues, please contact our office right away.  
Sleep Apnea Treatment – Obstructive sleep apnea is a growing problem that affects a large number of individuals. Through oral appliance therapy (OAT), our patients find an effective treatment that is an alternative to using the bulky CPAP machine. See if this treatment will work for you!