How Much Do Dental Implants Cost in Vilonia, AR?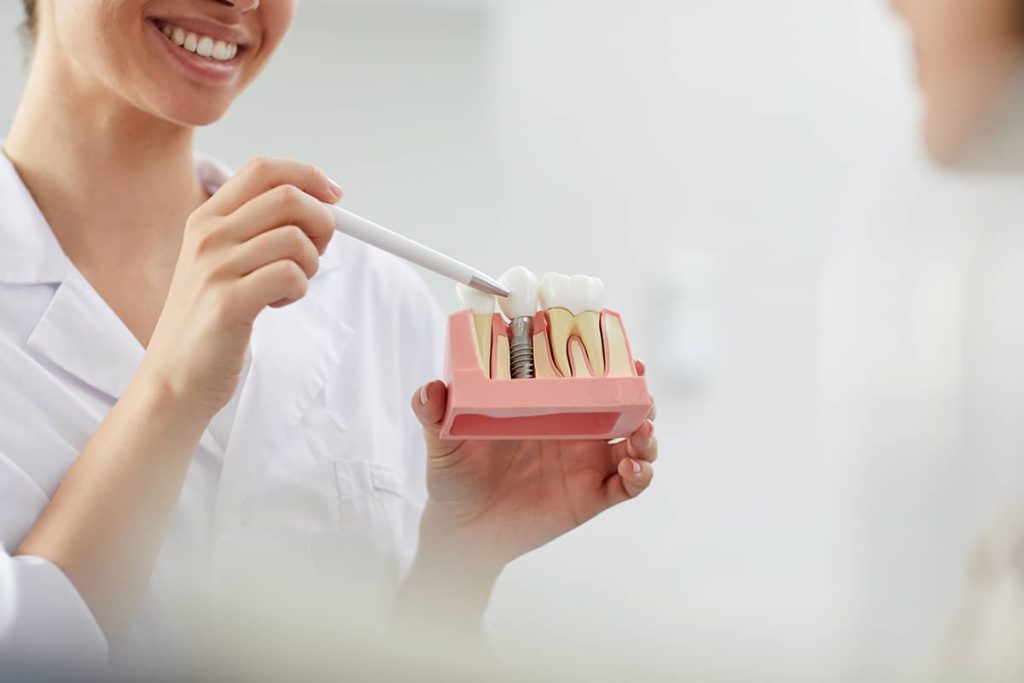 Dental implants are the highest quality tooth replacement option available in dentistry. They provide a natural look and function that can last a lifetime. If you have one or more teeth that are missing or need to be extracted due to severe decay or damage, dental implants are a worthwhile consideration.
If you're thinking about getting dental implants, you may be wondering about the cost. Here's what you can expect in terms of the estimated cost of dental implants in Vilonia, Arkansas.
What Are Dental Implants?
A dental implant is an artificial tooth root that is surgically placed in the jaw bone. It is made of titanium, a biocompatible material that fuses with the bone to form a solid bond. Once the implant is securely bonded, an abutment and crown are attached to complete your restoration. When multiple or all of the teeth need to be replaced, dental implants can support a bridge or dentures.
Average Cost of Dental Implants
The cost of dental implants varies greatly. A single dental implant can cost anywhere from $1,000 to $7,000. Why is there such a wide range? Because there are a variety of factors that have an impact on the cost of the entire procedure.
Factors That Affect the Cost of Dental Implants 
The following factors will affect the estimate you may receive for dental implants:
Number of implants. The cost of dental implants is on a per implant basis, meaning that each additional implant will increase the total cost.
Quality of materials. The material that your prosthetic is made of will affect the cost. A high quality porcelain crown, bridge, or denture will cost more than other materials because it offers the most durability and a natural look.
Insurance. In many cases dental insurance doesn't cover dental implants. However, if you happen to have a plan that does, it will help reduce your out of pocket cost.
Location of the dental practice. The geographic location of your dentist's office will affect the cost of dental implants because they reflect the cost of living in the area. A practice in a large city may quote you a higher price than a small town practice.
Experience and reputation of the practice. A dental office with a highly qualified, experienced dentist and good reputation may charge higher prices for their services. But it may be worth paying more to increase the chances that your dental implant will be a success.
Preparatory procedures. Not every patient is a candidate for dental implants at the time of the first evaluation. If there is loss of bone structure in the jaw where a tooth has been missing, a dental implant cannot be placed without preparation. A bone graft may need to be performed first to solidify and regenerate the bone tissue so that a dental implant can be placed. This additional procedure will increase the overall cost of getting dental implants.
Are Dental Implants Worth the Cost?
Only you can decide whether or not dental implants are worth the cost. But keep in mind that getting dental implants is an investment in your dental health for the rest of your life. Once a dental implant is in place, it can last a lifetime, providing a fully functional replacement that looks natural. The only part that may need to be replaced later is the prosthetic attached to the implant if it wears out or becomes damaged. Replacing the prosthetic portion comes at a significantly lower cost than the initial cost of the implant.
Lane Family Dentistry Provides Dental Implants
We would be happy to schedule a consultation to discuss whether or not dental implants are the right tooth replacement option for you. After a brief evaluation where we assess your current dental health and bone structure of your jaw, we can make a recommendation. We use cutting edge technology for dental implant evaluations and placement to ensure success and make the procedure as minimally invasive as possible.
Call 501-796-3903 or contact us today to learn more and schedule an appointment.
Recent Posts
Contact Us
Lane Family Dentistry
17 Eagle Park Dr
Vilonia, AR 72173
Monday | 8am - 5pm
Tuesday | 8am - 5pm
Wednesday | 8am - 5pm
Thursday | 8am - 5pm
Friday | Closed
Saturday | Closed
Sunday | Closed