How Long Do Veneers Last?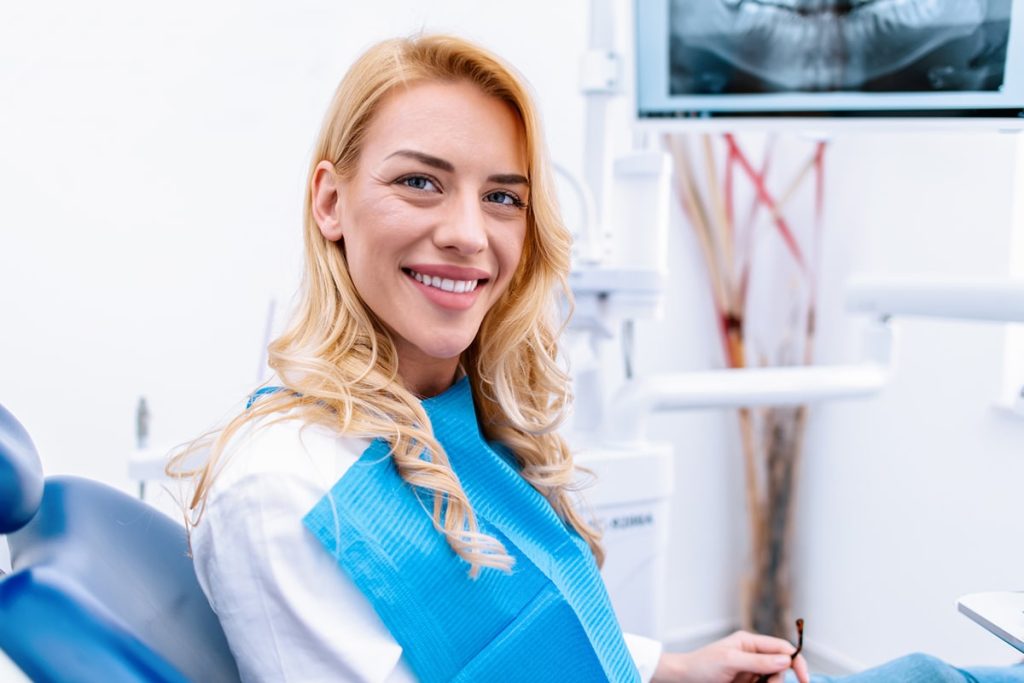 Veneers are a popular and effective option for enhancing the appearance of your teeth, giving you a beautiful, natural-looking smile. If you're considering improving your smile with veneers, you may wonder how long they last. In this blog post, we'll discuss the factors that influence how long veneers last and measures you can take to increase their lifespan.
What are Veneers?
Veneers are thin shells made of either composite material or porcelain and applied to the front of a tooth to enhance its appearance. Veneers are custom-made and help improve the color, shape, size, and overall look of teeth. They also hide discoloration, chips, or gaps between teeth. Veneers are durable and can last for many years with proper care.
Composite Veneers vs Porcelain Veneers
When considering veneers, understanding the differences between composite veneers and porcelain veneers is important. Composite veneers have a shorter lifespan than other types of veneers, with an average of three years. They are also more likely to stain over time and aren't as durable as other options.
On the other hand, porcelain veneers have excellent durability and can potentially last 10 to 20 years with proper maintenance. Porcelain veneers are also less likely to stain and can be tailored to match the color of your teeth for a natural look. However, they are more expensive than composite veneers and require a longer application process.
Tips For Long-Lasting Veneers
Veneers are an excellent way to give yourself a beautiful and long-lasting smile. Here are some tips to help you ensure your veneers last as long as possible.
Choose a high-quality material: Porcelain is the most durable material for veneers, although composite resin may also be used. Porcelain veneers typically last longer than composite resin veneers, so it's important to choose a material that best suits your lifestyle and budget.
Practice good oral hygiene: Brushing twice a day and flossing at least once per day helps keep your veneers clean and free from bacteria and plaque. Additionally, you should have your teeth cleaned professionally at least twice a year.
Avoid staining products: Drinks such as coffee, tea, wine, and soda may stain your veneers. If you do consume these products, make sure to brush your teeth afterward or rinse your mouth with water to remove any residue.
Avoid chewing on hard objects: Biting down on hard objects like pens, pencils, or ice could cause chips in your veneers.
Be aware of the impact of teeth grinding or clenching: Teeth grinding or clenching wears down the edges of your veneers over time, so address this issue before getting veneers.
Veneers in Vilonia, AR
If you are in search of quality veneers in Vilonia, AR, look no further than Lane Family Dentistry. Our experienced dental professionals at Lane Family Dentistry offer both composite and porcelain veneers and can help you decide which is best for you. For more information or to schedule an appointment, please contact Lane Family Dentistry today by calling 501-796-3903 or request an appointment online.
Recent Posts
Contact Us
Lane Family Dentistry
17 Eagle Park Dr
Vilonia, AR 72173
Monday | 8am - 5pm
Tuesday | 8am - 5pm
Wednesday | 8am - 5pm
Thursday | 8am - 5pm
Friday | Closed
Saturday | Closed
Sunday | Closed