How Does Teeth Whitening Work?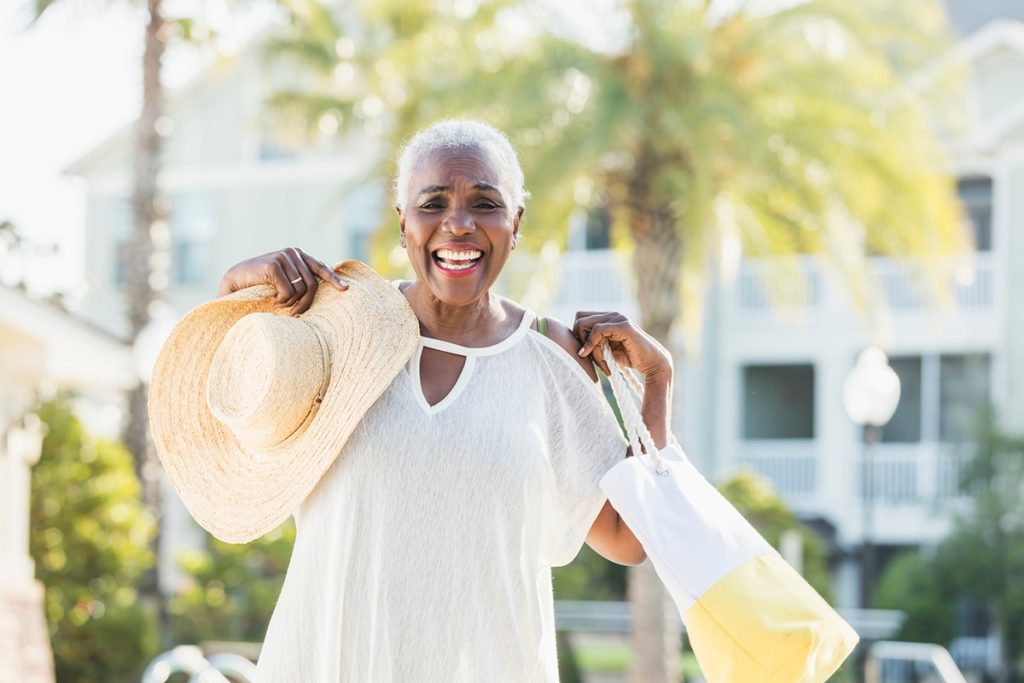 Do you want a brighter smile? When teeth begin to look dull or discolored, it can make your smile less appealing. It's normal for teeth to gradually yellow over time due to stains from foods and drinks and from a general thinning of the enamel that occurs with age. But professional teeth whitening treatment can remove stains and whiten your teeth for a better looking smile.
If you're considering whitening your teeth, you may have some questions about it, such as how it works. Here's what you can expect from teeth whitening treatment.
Over the Counter Teeth Whitening
There are many teeth whitening products you can buy at the store or order online that claim to dramatically whiten your teeth. These products typically contain hydrogen peroxide and sometimes baking soda. The peroxide bleaches the teeth and the baking soda scrubs away surface stains. But whitening toothpaste, mouthwash, and even whitening strips only provide minimal results that quickly fade.
In-Office Professional Teeth Whitening
Professional teeth whitening provided by your dentist can be applied during a single in-office treatment. Dental office treatments contain carbamide peroxide, a stronger bleaching agent that provides dramatic results in just one application. Although it is stronger, carbamide peroxide is safe on tooth enamel. Some patients experience mild sensitivity that fades over time, but there is no damage to the teeth.
The Professional Whitening Procedure
When you go to your dentist for teeth whitening treatment, the following steps will occur: 
Teeth cleaning. Teeth whitening is most effective on clean, polished teeth. Your teeth will be thoroughly cleaned and polished to be smooth before whitening treatment is applied.
Gum protection. A protective gel or a rubber shield will be applied to your gums to protect the soft tissue from irritation from the whitening agent.
Whitening agent is applied. The whitening treatment is applied to each tooth carefully and evenly for uniform results across all of the teeth.
Light activates whitening agent. A specialized light is used to activate the whitening agent to accelerate the process.
How Long Do Results Last?
The results from professional teeth whitening can last around a year. The results from over the counter products may last anywhere from a few weeks to a few months, requiring you to purchase more and repeat the treatment to maintain your results. Store bought products may seem cheaper than professional treatment at first, but if you are repeatedly purchasing these products it can really add up. You may end up paying less overall for professional teeth whitening and get better results.
How To Keep Your Teeth Looking White
After getting professional teeth whitening treatment, you want your results to last as long as possible. Here are some tips for keeping teeth looking white for longer:
Use a Touch-up Kit. Many professional teeth whitening treatments come with a touch-up kit for use at home. This allows you to periodically freshen up your results so that your teeth look whiter for longer.
Watch what you eat and drink. Avoid foods and beverages that are known to stain teeth, such as coffee, tea, red wine, dark berries, chocolate, soy sauce, tomato sauce, and foods with artificial coloring.
Brush your teeth twice a day. Keeping your teeth clean will help them stay white. Brush your teeth twice a day to remove food residue and plaque. If you do eat or drink something that may stain your teeth, brush your teeth immediately afterwards.
Go to the dentist every 6 months. Routine dental cleanings should occur every 6 months for your dental health as well as the appearance of your teeth. Dental cleanings remove plaque and polish your teeth for a smoother appearance that is less likely to develop stains.
Where Can I Get Professional Teeth Whitening?
If you want to improve your smile, Lane Dentistry provides professional teeth whitening treatment in our office. With just one treatment you'll see dramatic results that last longer than over the counter whitening products. You'll even save money when you stop buying whitening products at the store.
Call 501-796-3903 or contact us today to learn more and schedule an appointment.
Recent Posts
Contact Us
Lane Family Dentistry
17 Eagle Park Dr
Vilonia, AR 72173
Monday | 8am - 5pm
Tuesday | 8am - 5pm
Wednesday | 8am - 5pm
Thursday | 8am - 5pm
Friday | Closed
Saturday | Closed
Sunday | Closed